Pasta dishes are always a quick and easy meal that most everyone likes. But, because I eat gluten free and actually avoid grains most of the time, just because my tummy feels better that way, I've started making veggie noodles more often. You can always prepare natures Spaghetti Noodles or use a spiral slicer to make zucchini noodles, sweet potato noodles, yellow squash noodles…any squash noodles.
I've used a couple different spiral slicers and the one I like the most is the OXO Good Grips handheld spiralizer.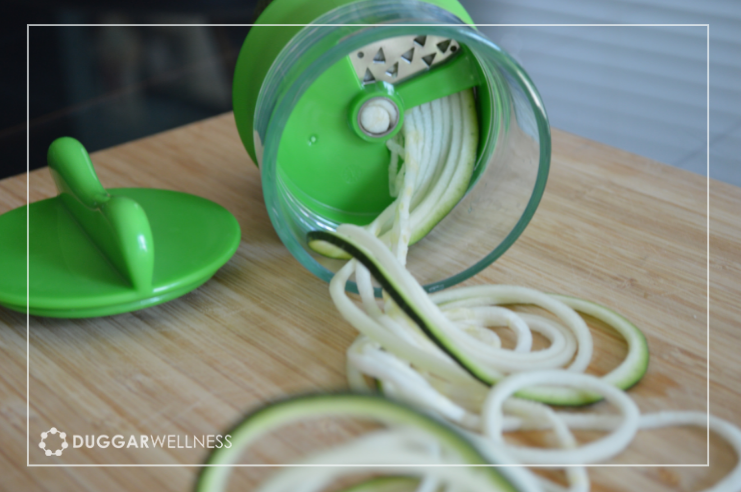 Print
Zucchini Noodles
Instructions
Wash Zucchini and cut off the ends. Peel if desired.
Using a spiralizer cut the zucchini into noodles. The spiralizer cuts into one continuous noodle so you may want to cut the noodles into smaller lengths.
If you want them cooked, place noodles into a steamer basket.
In a medium sauce pan add 1 inch of water and bring to a boil. Place the steamer basket in the pan of boiling water and cover.
Remove basket steamer from pan and allow to drain any excess water for a couple minutes.
Serve with sauce of your choice.
Notes
The great thing about zucchini noodles is that they can be eaten both raw and steamed. Personally I like the texture of them better after they have been lightly steamed.
Try these yummy options: