Recipes are everywhere on the internet, but they will never replicate the enjoyment of cracking the spine of a printed cookbook, thumbing through the crisp pages for inspiration and bookmarking the most appealing recipes to try.
These are just a few of my favorite paper cookbooks that I use. I love them because they are full of gluten-free, dairy-free, vegan and paleo recipes that are so different from the recipes I grew up making and eating.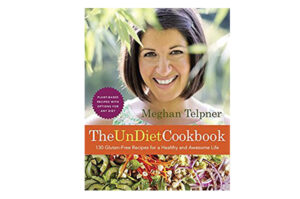 Author: Meghan Telpner, Author, nutritionist and founder of the Academy of Culinary Nutrition.
About: I've been waiting for the release of Meghan's cookbook since she first announced she was writing it. Her first book, Undiet, was an amazing lifestyle guide.
This companion cookbook completes the set to provide the most absolute, easy-to-implement lifestyle changes required for long lasting health. I have finally found a cookbook that follows my own food philosophy. This cookbook will empower you to take your health into your own hands.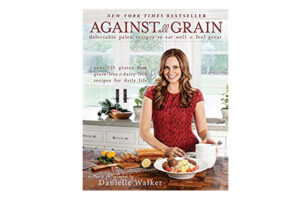 Author: Danielle Walker
About: I have been strictly gluten free for almost 9 years and limit others grains that I eat to 1-2 times per week.
The recipes in this book are satisfying and will not leave you feeling deprived or like you're missing something.
Danielle proves that omitting grains, gluten, dairy, and refined sugar doesn't correlate with sacrificing taste; in fact, just the opposite.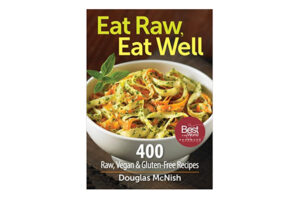 Author: Douglas McNish
About: When I was first introduced to raw food recipes 20+ years ago I wasn't very impressed. This book changed all that! It is an impressive collection of recipes will appeal to both novices and veterans of the raw food lifestyle.
With easy to follow instructions and with super yummy recipes for hearty breakfasts, satisfying soups, sumptuous main courses, and decadent desserts that will satisfy everyone.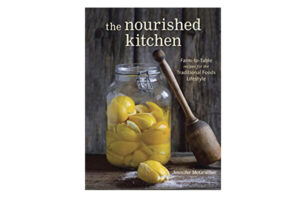 Author: Jennifer McGruther
About: The Nourished Kitchen is based on the Farm to Table approach and Traditional Foods Lifestyle.
Traditional foods are described as the foods of gardens and of farms. They represent a system of balance, emphasizing the value of meat and milk, grains and beans, vegetables and fruits.
The Nourished Kitchen my go-to book that inspires me to get back to basics and cook nutritiously and conscientiously.