Mother's have been celebrated all around the world since ancient times. Our present day holiday for mother's was made official by President Woodrow Wilson in 1914 because of the efforts of Anna Jarvis. In the years before the Civil War Anna's mother, Ann Reeves Jarvis, started a what she called "Mothers' Day Work Clubs" these clubs were organized to teach local woman how to properly care for their children. Anna wanted to not only recognize her mother but all other mothers by honoring them for all the sacrifices that they make for their children.
If you have a mom or you are a mom or you know a mom then you know the types of sacrifices mom's make every day. We have to have skills in scheduling, cooking, cleaning, nursing, counseling, problem solving, etc. It's a job that requires a 24/7 commitment. Mother's day is a tiny moment where we can show love to those special women in our lives or be loved by those who are grateful for all that we do.
This year my parents are living out of state so I won't be able to invite my mom over for a special Mother's Day dinner, and that makes me a little sad. Even though we can talk on the phone or I can send her a text anytime, having her with me for a day is so much better and being able to make her a special meal gives me great joy.
My Mom instilled a love of cooking in me from a very early age, in fact I recently read a journal entry that she wrote. She wrote about how I had made dinner for the whole family all by myself when I was just 6 years old! After that she recognized how much I loved being in the kitchen and she started teaching me everything she knew about cooking delicious meals. I am grateful and know that as we shared that time together preparing and enjoying meals we were able to build a strong relationship with each other.
If your looking for the perfect gift for your mom, your wife, your best friend who is a mom or that fabulous gal in your life I have some ideas for you.
Make some Healing Bath Salts and give her some relaxing time to herself.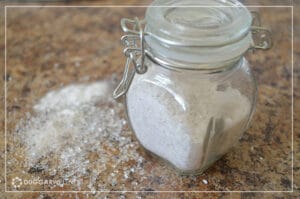 Make her some Breakfast Casserole Cups and give her the gift of sleeping a little bit longer.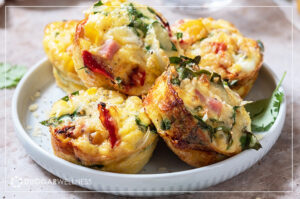 Invite her over for lunch and serve Quinoa Kale Salad with Balsamic Cilantro Vinaigrette and nourish her body and soul!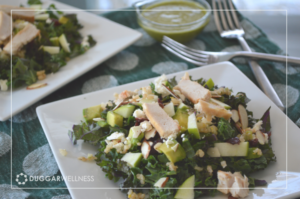 What is your favorite thing about your mom?