Listen on iTunes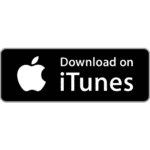 Episode Transcript
Hello friends!
Tammie and I have been focusing a lot of energy on the lifestyle habit of conscious breathwork over the past several weeks. We covered lots of information about the power of breath back in episode 5 as well so go check that out if you want more information. Recently we met a local breathwork coach who trained us in a specific form of breath practice called SKY Breath. 
And so I'm delighted to have with me today Sunita Yalamarty, who is our breathwork coach. I am looking forward to this conversation.
She's very passionate about empowering people and helping people live their best life. And so obviously she's going to resonate really well with me.
We often think that improving our health has to be super complex but I'm trying to teach my patients that there is great power in doing really basic things with intention and with focus.
Enjoy today's episode.
(full transcript unavailable)
Resources:
If you're one of the many people struggling with a chronic health problem and feeling stuck, you might consider working with us directly! We work with local patients and folks from all over the US through our online coaching program. Our personalized functional wellness membership programs combine the expertise of a functional medicine-trained doctor, and a health coach trained in holistic nutrition and lifestyle. We can help you along your journey!
Get Your FREE COPY of 'The Simple 7 Lifestyle' book here.
Also, be sure to join our Facebook Community if you're looking to connect and interact with other like-minded listeners who are on the healthy lifestyle journey: https://www.facebook.com/groups/445858143827256
Disclaimer: This podcast is for educational purposes only and is not a substitute for professional medical care by a licensed practitioner. This podcast is provided on the understanding that it does not constitute medical or other professional advice or services. If you're looking for help on your journey, we recommend that you seek out a qualified functional medicine practitioner.